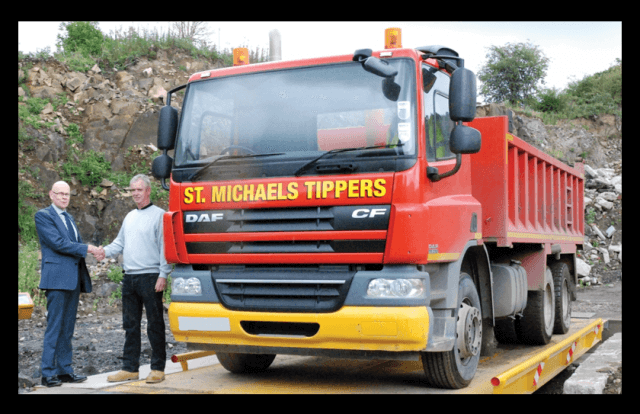 When a company hasn't required your services for some decades and then contacts you immediately when a new enquiry arises, you must have made a lasting impression.
Such is the case with St Michaels Tippers, who last used John White & Son in the 1970s to convert a weighbridge from being mechanical to semi-electronic.
St Michaels specialises in skip hire, tipper hire and in particular the supply of recycled quarry aggregates. When the business was selling aggregates by the load, it didn't need a weighbridge, but when demand increased and it started to sell them by the ton, the company had to conform to industry rules and regulations and weigh them on an accurate weighbridge.
Ronald Spence didn't think twice about who to go to when he needed advice about which weighbridge to choose. One consultation with Operations Manager Brian Onyangi at John White & Son and in no time a state-of-the-art weighbridge has been installed, complete with a battery-powered indicator unit, because there isn't any mains electricity in the quarry where it's situated.
A good reputation doesn't just happen by chance. As Ronald Spence says,
'I didn't even think about going anywhere else. I just gave the job to John White & Son because I knew they would do it properly.'
Visit their web site: http://stmichaelstippersltd.co.uk/