JWS Sectors
JWS recognises and understands that across all industry sectors, there is a need for accurate weighing equipment, backed by an efficient calibration regime to maintain the required level of accuracy. The key drivers are compliance with the client's Quality Systems, and with the regulatory requirements for weighing equipment used for Trade Purposes.
Contact JWS for more information
Within the Oil and Gas industries, weighing solutions can ensure companies control costs and maintain regulatory, legal, and safety concerns while still ensuring operational effectiveness.
JWS has a range of ATEX certified products, including pallet truck scales, crane scales and weighbridges. They can all be paired with bespoke JWS software and indicators to create weighing systems that can control, monitor, and record production and output.
JWS offers a range of weighing solutions for every stage of the manufacturing operation, from measuring inputs, collecting and analysing data and monitoring wastage.
The bespoke solutions offered by JWS ensures that there is a weighing solution for any manufacturing operation. These products, including weighbridges, dynamic and static checkweighers and belt scales, can be integrated into existing processes. When paired with JWS Software or indicators, they form a complete weighing and data analysis system.
Efficiency without compromising on safety is at the heart of the transport and logistics industry. Weighing solutions can ensure that billing is accurate and that the regulatory and legal requirements of the industry are met.
JWS product offerings include weighbridges, platform scales, onboard weighing and belt scales.
Weighing plays an essential role in the agricultural and farming industry. JWS has supported this sector for over 300 years and understands that weighing is critical to the bottom line! Weighing solutions need to be accurate and collect the required information without slowing down the operation.
JWS can integrate products including weighbridges, bulk weighers, checkweighers and platforms scales into existing operations. When paired with JWS software or indicators, they form a complete weighing and data analysis system.
At JWS, there is an understanding that the key drivers for the food and beverage industry are: hygiene, food safety, regulatory and legal compliance, consistent quality and efficient production processes.
It is not only the range of product offerings, including weighbridges, vessel weighers, static & dynamic checkweighers, laboratory balances and belt scales, that are important in this industry but also the servicing and maintenance that JWS offers.
Calibration services are undertaken by highly trained service engineers who are trained to UK Weighing Federation standards. There is full traceability on all test equipment, and the correct classification of weights are used for different applications. A full range of test equipment is used for process weighing systems.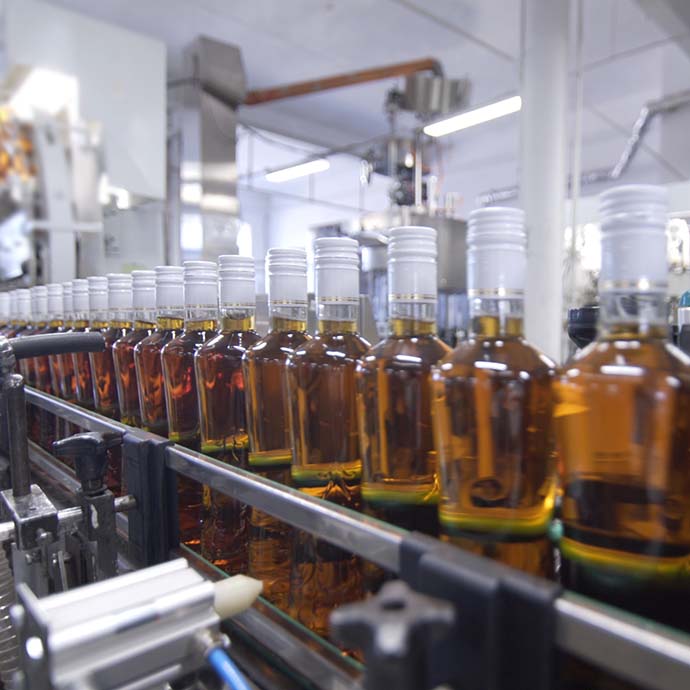 In the UK, weighing equipment used in the healthcare sector is strictly controlled, and when used for medication, treatment and monitoring purposes, it must conform to UK Class III standards.
JWS is active in the healthcare sector, supplying weighing equipment and servicing and calibration for several NHS Scotland Trusts. JWS will recommend the appropriate scale for every type of application, including UK Verified models for clinics, care homes, hospitals where medical diagnosis or treatment is involved, and health & fitness scales for sports centres. Products include. paediatric scales, physician scales, chair scales, wheelchair scales and laboratory balances.
The engineering industry can take many forms; as such weighing solutions must meet the requirements of that particular sector. So, whether civil, mechanical or electrical engineering, JWS has a solution to meet those needs. These products, including weighbridges, platform scales, counting scales, dynamic and static checkweighers and belts scales, can be integrated into existing processes. When paired with JWS Software or indicators, they form a complete weighing and data analysis system.
Weighing solutions are used throughout the distilling process – from grain to the final single malt or blend.
With extensive experience in the Whisky Industry, JWS recognises that the weighing system must ensure that the entire whisky-making process runs efficiently.
To achieve:
minimal errors
quality control & legal compliance
consistent, accurate weighing results
operator control & monitoring of the complete weighing process.
automatic recording of throughput weights.
JWS offers weighing solutions for each stage within the process, including:
Weighbridges, Weighbridge Software, Grain Weighers, Cask Scales, Vessel Weighing Systems, Dynamic Checkweighers and Diverter Systems, and Weigh Scale Dimensioners. 
The Quarry Industry requires efficient weighing solutions that offer reliable and accurate data that does not impinge on the operational processes.
Weighing solutions play a crucial role in various processes within the industry, such as extraction, loading, processing, transportation and distribution of materials.
JWS offers a range of weighing solutions, including weighbridges, onboard weighing systems, platform scales, and weighbridge software.
The bespoke weighing solutions will integrate into the quarry's operational process to ensure accurate measurement of quality and quantity of aggregate.
JWS was instrumental in the drawing up of the Code of Practice for Batch Weighing Machines used in plants for cement and cement bound materials. As such, JWS's expertise is well know when it comes to the calibration of process weighers for Asphalt and Ready Mixed Concrete
Central to the Waste & Recycling industry is the measurement of weight as both the buying and selling of recycled materials are based on the collected items' weight. JWS has an in-depth understanding of the industry, with clients ranging from local councils to private contractors, and understand the need for weighing solutions capable of reliable and repeatable weighing. JWS can offer bespoke solutions depending on the operational and business requirements.
Product offerings include: Indicators, Bench Scales, Belt Scales, Axle Weighing, Weighbridges, and Weighing Software 
The construction industry is a dynamic operational environment. It is essential that the weighing solutions used within this space not only maintain performance and efficiency but can increase them too.
JWS recognises the importance of weighing equipment that withstands the harsh environmental conditions of the industry and offers a range of services to ensure that accuracy is maintained.
Weighing solutions must meet the required inputs, finished goods, and waste to maximise investment and minimise wastage. These include; weighbridges, weighbridge software onboard weighing systems and platform scales.   
Having accurate weighing data at your fingertips can make the difference between profit or loss for those in the retail sector.  Products priced according to weight ensure that the consumer is protected – they are paying for what they get, and the retailer is getting a fair price.
JWS offers a range of compact scales, from basic weighing to comprehensive price computing operations. The JWS Software can be tailor-made to integrate with systems in both small and large-scale retail organisations
Packaging processes are part of a wide variety of industries.
JWS offers solutions that integrate seamlessly into existing systems.
Dynamic and static Checkweighers together with the JWS diverter and reject systems ensure accuracy of data, legislative and regulatory adherence and product quality control.